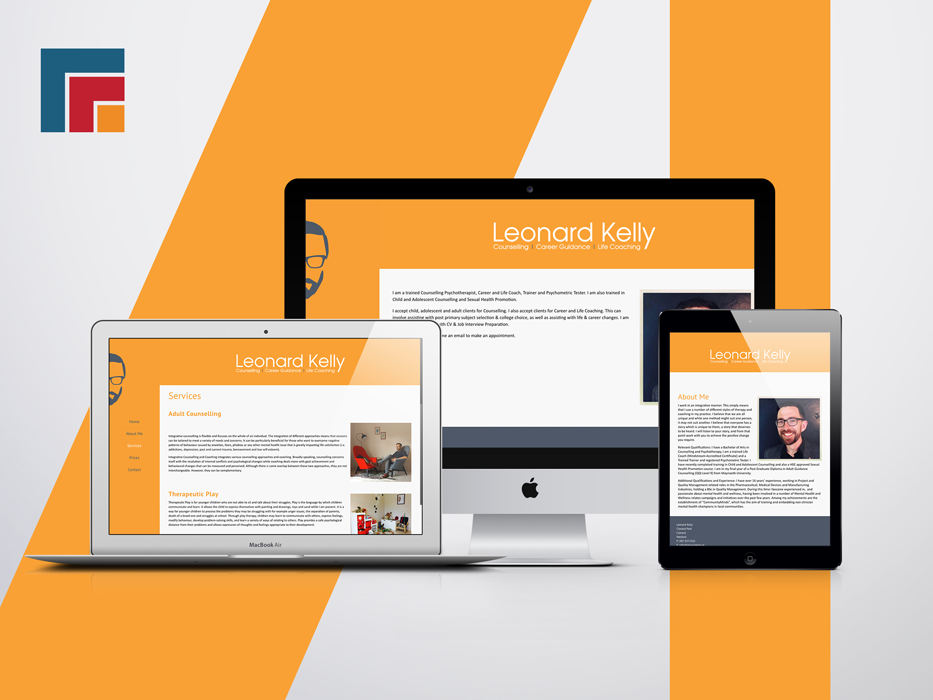 Client: Leonard Kelly
Task: Create a website for Leonard Kelly to match the new company branding.
Counselling Psychotherapist, Career and Life Coach, Trainer and Psychometric Tester. He is also trained in Child and Adolescent Counselling and Sexual Health Promotion.
He accepts child, adolescent and adult clients for Counselling. He also accept clients for Career and Life Coaching. This can involve assisting with post primary subject selection & college choice, as well as assisting with life & career changes. He also available to assist with CV & Job Interview Preparation.
Please visit: leonardkelly.ie