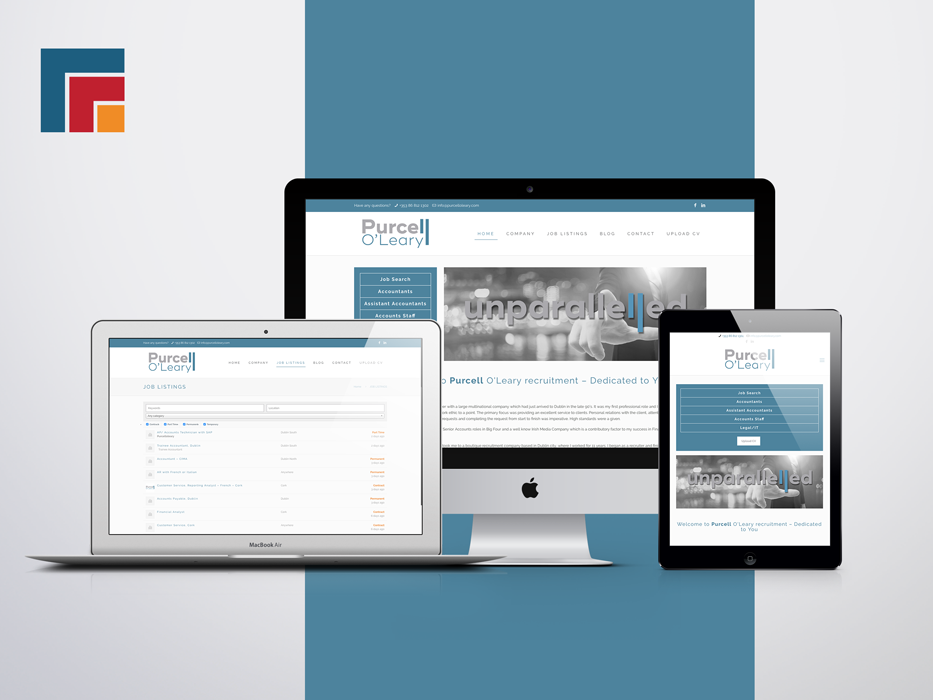 Client: Purcell O' Leary Recruitment
Task: Create a website for Purcell O'Leary Recruitment to match the new company branding.
Their primary focus is providing an excellent service to clients. Personal relations with the client, attention to clients detailed requests and completing the request from start to finish was imperative. High standards were a given.
Please visit: purcelloleary.com