TRADING ONLINE VOUCHER – 2022
What is the Trading Online Voucher?
What the trading online voucher scheme can do for your business. Basically if your a business in Ireland that trades online, takes booking, has a membership business or even just want a payments system on your website this voucher can help. The voucher also helps for a lot of things online not just website design or redesign. You can use it for implementing an online strategy, search engine optimisation (SEO), purchase of online advertising (cannot make up more than 30% of approved voucher), website design / redesign, and e-commerce website.
There is up to €2,500 available through the Local Enterprise Offices, with co-funding of 50% from the business. Training and further business supports are also provided and businesses that have already received a Trading Online Voucher can now apply for a second voucher, where upgrades are required.
You must be approved by the local enterprise and go to one of the trading online voucher scheme seminars. We can see do you qualify by contacting us here. You must be in business more than one year. Have less than 10 employees and less than 2 million turn over in a year.
Vouchers can be used for:
Case study
Be Pierced are a leading body piercing and tattoo shop based in Wexford town. They have success with with promoting their business via social media channels. Liam the owner contacted us in relation to the Trading Online Voucher to get his business online with a new e-commerce website to help sell body jewellery to his customer all over Ireland and beyond. The website has helped grow the business.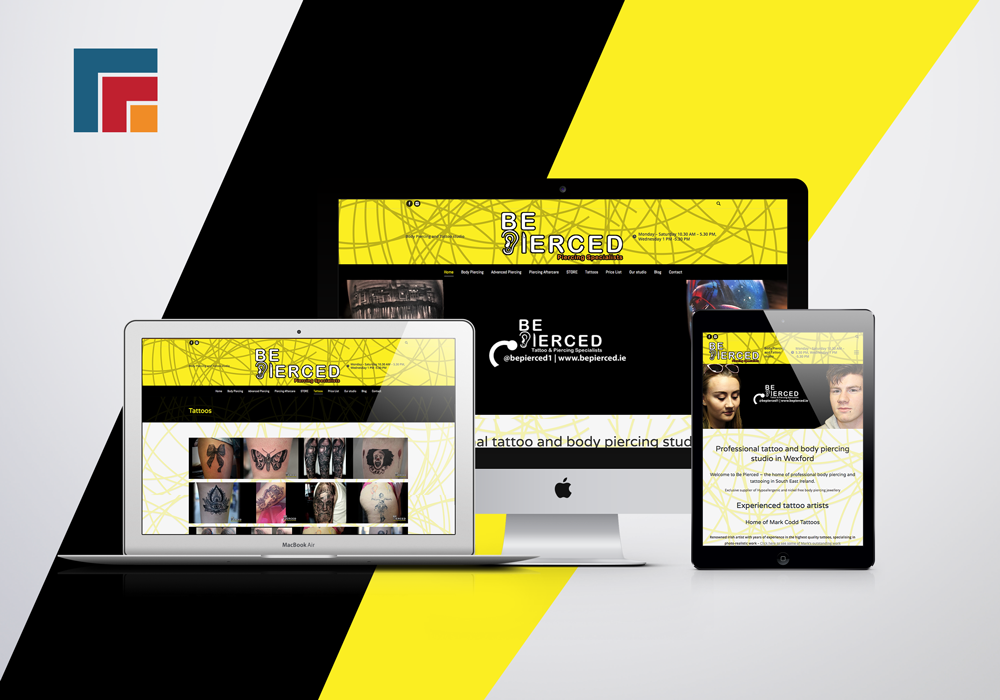 News